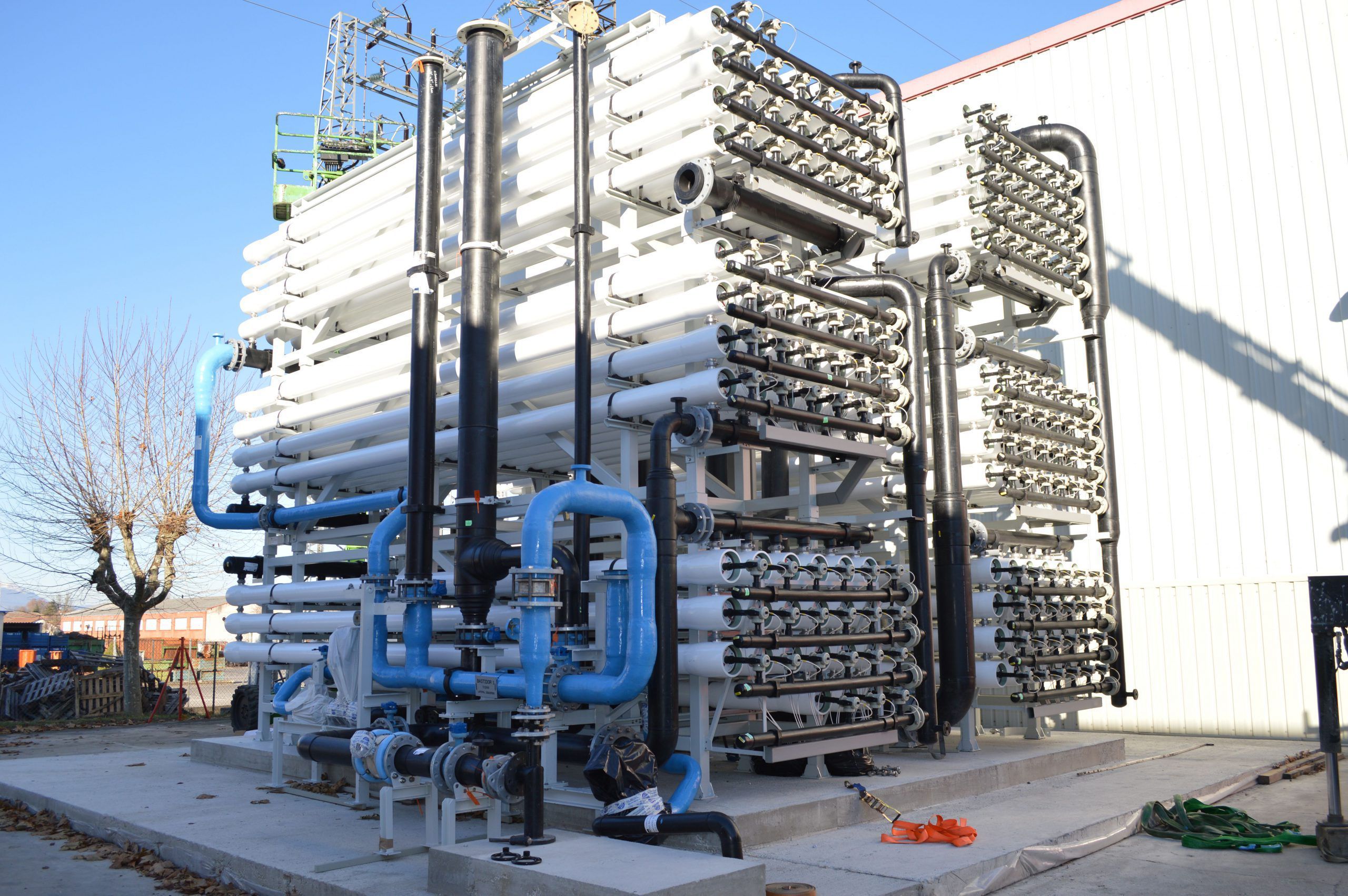 WE DESIGN, MANUFACTURE AND MARKET DESALINATION EQUIPMENT AND SYSTEMS
Desalination Plants
At Grupo PPA, through our PPA DESAL brand, we design, manufacture and market desalination equipment and systems. Next, we invite you to know our PPA DESAL products for the desalination sector:
Seawater intake and discharge pipes
We manufacture large-diameter HDPE pipes for seawater outfalls and brine outfalls. From DN800 to DN4000, we manufacture structured/solid HDPE pipes 100% in anticorrosive plastic materials.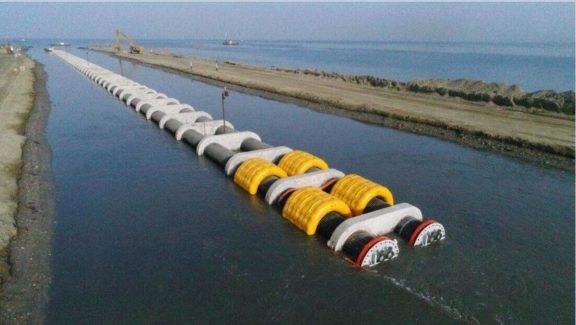 More than 40 international projects executed: design of underwater pipelines, manufacturing of pipes and special accessories, welding and supervision services, etc..
Calcite filters and CO2 dissolvers
We design and manufacture equipment for the remineralization of permeate water from the reverse osmosis (RO) system.
Scope of supply and services:
Engineering
Design and manufacture of vertical flow calcite filters for remineralization of permeate water
Compact remineralization units up to DN3000
Internals for cells manufactured by civil works on site
CO2 dissolvers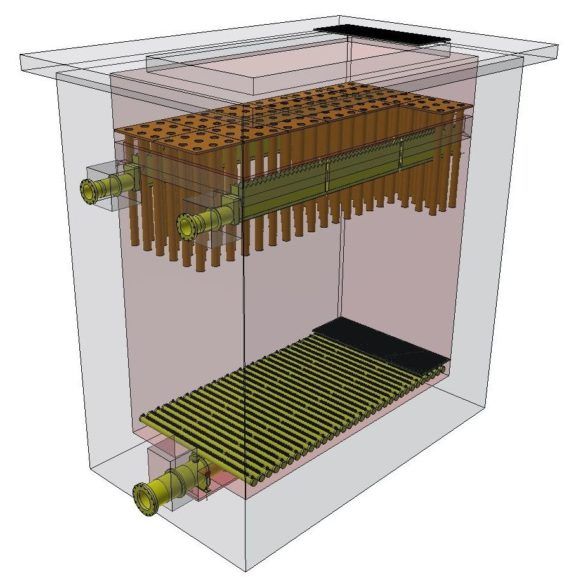 Horizontal and vertical cartridge filters in FRP
We design, manufacture and market cartridge filters for the treatment of salinized agras in FRP material, both horizontally and vertically, with conventional or high-flow filter cartridges.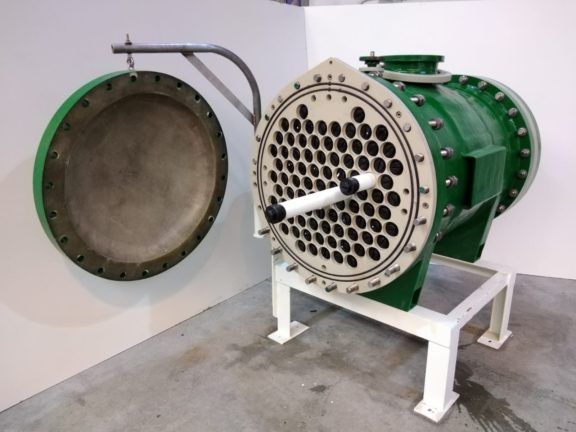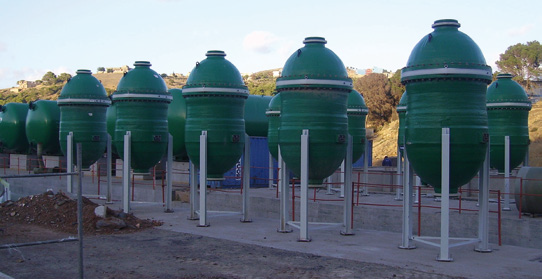 Osmosis prefabricated racks
Our prefabricated Osmosis racks with pressure vessels, samplers and distribution headers have their own optimized design and are specially designed to be shipped to the site in a standard container.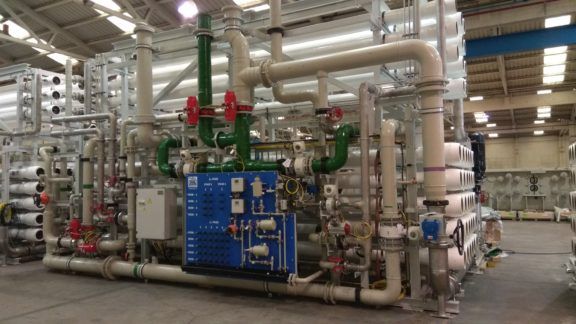 All our racks are assembled and tested in the factory before being sent to the construction site.
Dosing and instrumentation panels
Within our PPA TUBE range for the dosing, loading and sampling of aggressive and dangerous chemical products, we have Dosing Panels and Instrumentation Panels made to measure, adaptable to any type of pump or accessories on the market.
Complying with the strictest safety requirements, we manufacture panels compatible with any type of fluid, adaptable to any electrical panel for connection to equipment.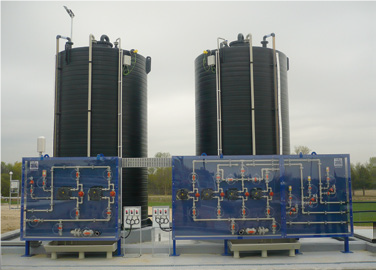 Chemical Products Storage Tanks
We design and manufacture HDPE storage tanks (PE-100 and PP) by helical extrusion in single and double walls. One to offer a reliable, safe and high-quality solution in its construction.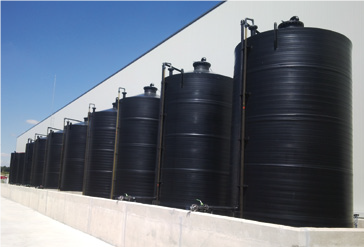 Modular Desalination Units
Throughout our history as a manufacturer of technical plastic pipes and equipment for the desalination sector, we have participated in important desalination projects (up to 600,000m3/day) in different countries around the world. In all these facilities we have detected the need for a change of focus when undertaking the mechanical work of these facilities.
Through our PPA DESAL brand, we have developed our own methodology for the design, manufacture and supply of the different parts of the desalination plant: pumping, filtration, reverse osmosis, remineralization, etc.